Attention: Hospitality and Facility Managers Do You Have Bed Bugs?
Free content from Colorado Tri-Flo Systems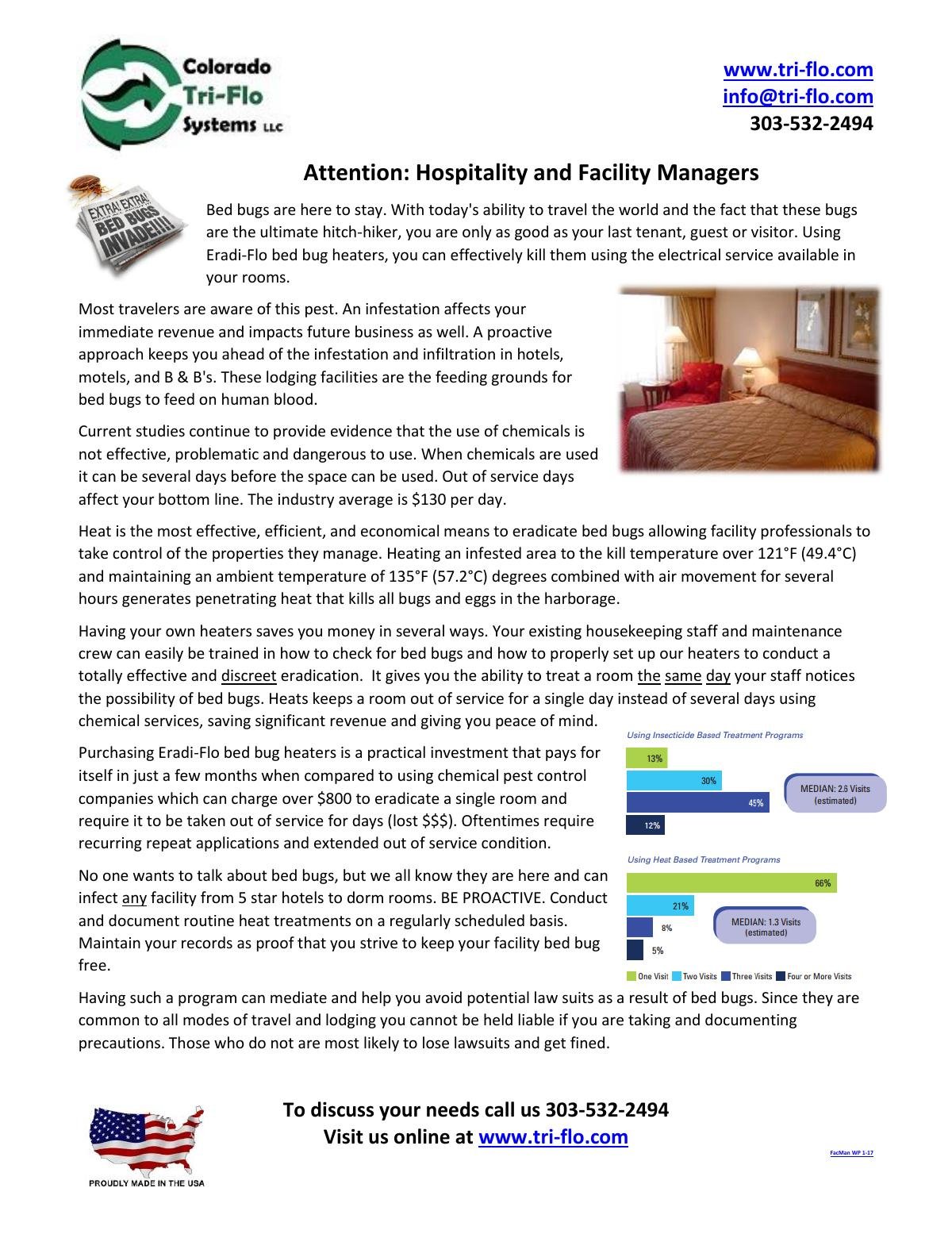 Bed bugs are here to stay. With today's ability to travel the world and the fact that these bugs are the ultimate hitch-hiker, you are only as good as your last tenant, guest or visitor. Using Eradi-Flo bed bug heaters, you can effectively kill them using the electrical service available in your rooms. Most travelers are aware of this pest. An infestation affects your immediate revenue and impacts future business as well. A proactive approach keeps you ahead of the infestation and infiltration in hotels, motels, and B & B's. These lodging facilities are the feeding grounds for bed bugs to feed on human blood.